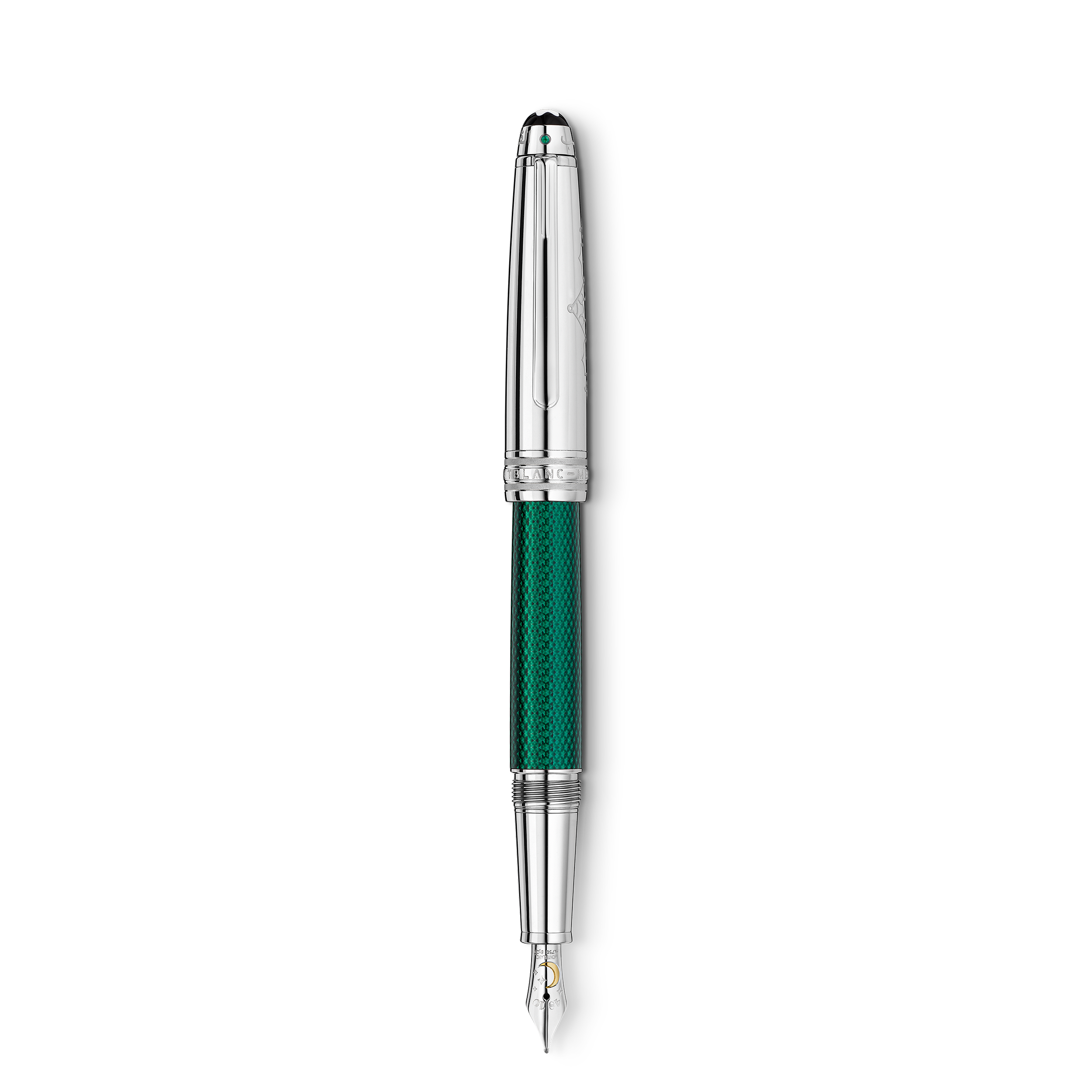 Meisterstück Qalam Watani Special Edition Doué Classique Fountain Pen
SAR 5700.0
Meisterstück Qalam Watani Special Edition Doué Classique Fountain Pen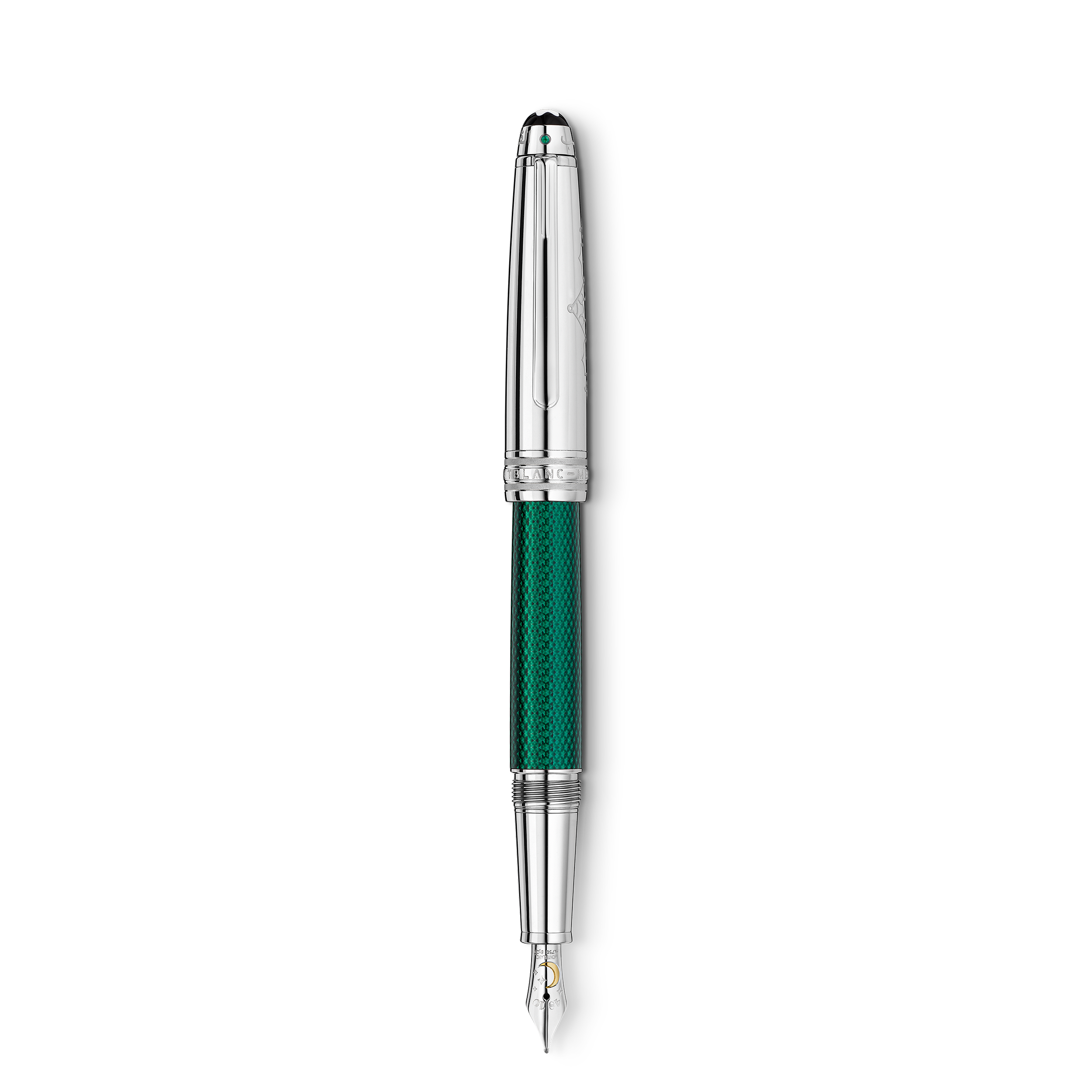 Meisterstück Qalam Watani Special Edition Doué Classique Fountain Pen
SAR 5700.0
The Meisterstück Qalam Watani special edition writing instrument exhibits the beautiful ancient Arabic culture. The rich green translucent lacquer, along with gradient finish, is an interpretation of the color of Malachite, the stone often associated with transformation and positive change. This fountain pen features a cap with a motif depicting details of the rich heritage of Arabic architecture. The barrel is engraved with hexagon pattern and covered by translucent green lacquer. An engraved quote by Ibn al-Muqaffa appears on the cap top in Arabic calligraphy that translates as "Pen is the mail of heart", topped off with the iconic white Montblanc emblem inlay. Additionally, the cap has an emerald and three rings with the Montblanc name embossed. The fountain pen is adorned with a hand-crafted Au750/18K gold nib with special engraving of 'hilaal' the crescent moon and a star that represents the beauty of Arabic region.
Clip description:
Platinum-coated clip
Barrel Description:
Barrel with engraved hexagon pattern and coated with green lacquer.
Cap description:
Platinum-coated with a special motif and cap top with quote and green emerald.
Trim description:
Three platinum-coated rings embossed with Montblanc brand name.
Writing Mode
Fountain pen